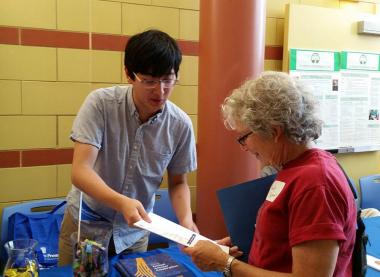 PPSF Applications are due by Friday, January 19, 2018 at 4 pm
 
Qualification:
Applicants must be Yale students not in their final year of study, and must be in good academic standing.
Requirements of the Fellowship
The Fellowship is full-time and must be the primary work of Fellows during the summer. Please plan accordingly. NOTE: Other summertime work at Yale University is strongly discouraged. Fellows must discuss any other proposed part-time work, in advance of the summer, with the Director.

Before beginning work at their sites, Fellows will participate in the Fellowship orientations, detailed below.

Fellowship placements will be for eight to eleven consecutive weeks between May 29 and August 10, 2018. The Fellowship Director will facilitate a meeting between the Fellow and agency supervisor to determine the exact length of each individual Fellowship.

All Fellows will be expected to participate in weekly dinner meetings during the course of the Fellowship.

All Fellows will be expected to complete brief periodic reports during the program and a final report by the end of the summer.
Orientation
There will be a mandatory orientation session for all selected 2018 Fellows on Thursday, March 29, 2018 from 6:30 - 7:30 p.m.  The location will be announced.
The second mandatory orientation session will be held from the morning of Tuesday, May 22, 2018 through the evening of Friday, May 25.
Stipend Payment/Salary:
The taxable stipend for undergraduates will be $550 per week.  Fellows are paid for orientation week hours.
Housing:
Fellows are responsible for securing their own summer housing.  One resource for sublets can be found here: offcampusliving.yale.edu
Application Procedures and Instructions